The Health Professions Council of South Africa (HPCSA) is a statutory regulator of health care professions in South Africa. Simplified if you're a health care practitioner, you're registered with them which allows the public to look up the credentials of the practitioner they're dealing with.
They have a portal available to perform this look up. Although you can search by an ID number, the details view of the practitioner won't show it.
It won't show it, but it will include it.
The portal looks to be built in ASP.NET Web Forms. If you're unfamiliar with ASP.NET, the UI has a concept of mixing .NET code like C# with HTML.
Which can lead to the problem below, you think you're commenting out code when you're just commenting out HTML.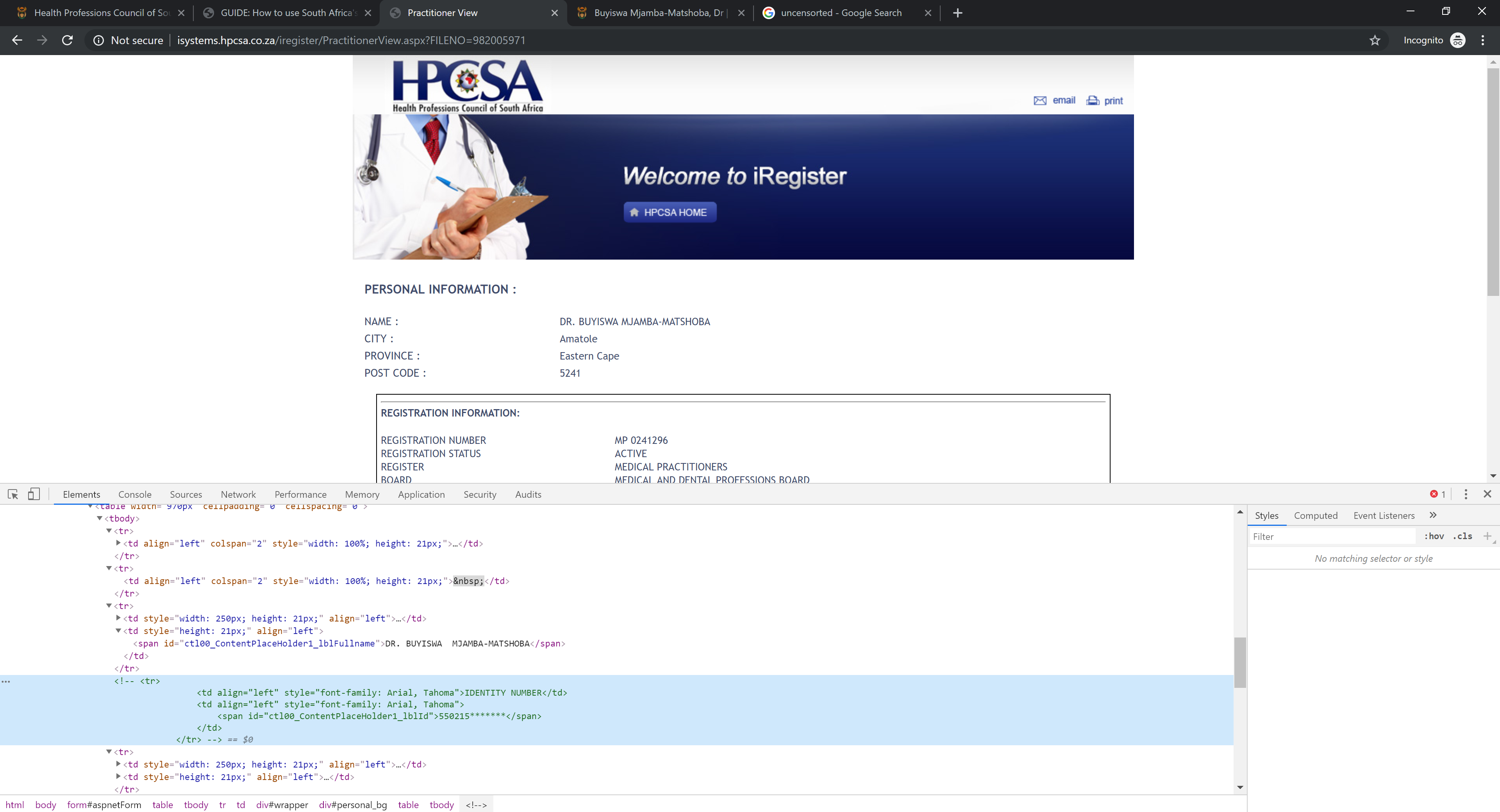 National Health Insurance is a great ambition but if you can't fix what you currently have then it just is a road paved with good intentions.